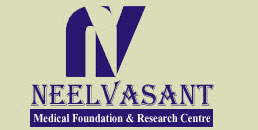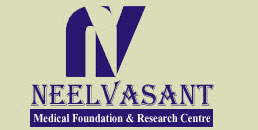 Ask not
What your country can do for you?
Do what you can
For the Country, State, Society & Downtrodden...
Events
IODINE BINDI'S FOR TRIBAL WOMEN TO FIGHT DEFICIENCY
For Better Health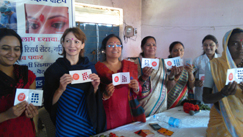 An iodine patch, designed like a regular bindi, is expected to help one lakh tribal women in north-west Maharashtra battle iodine deficiency. Since these tribals don't consume iodized salt,they are usually deficient in this nutrient.
Last month,these iodine bindis were distributed free to tribal women in villages near Nashik And Ahmednagar. Each women got 30 bindis to last a month. When stuck on forehead; It delivers the daily required amount of iodine 100-150 micrograms - to the body by absorption through the skin, "Says Dr.Prachi
Pawar, President of Neelvasant Medical Foundation & Research Center, a Nashik NGO that organized the distribution after identifying pockets deficient in iodine.
Developed by Grey for Good, philanthropic arm of advertising & marketing agency Grey group, The idea for the iodine bindi project – named Life saving dot – Jeevan Bindi – was conceived & incubated in Singapore . Creators at Grey were looking for a solution to address iodine deficiency in India when doctor told them that it can be absorbed through the skin. So they decided to make an iodine patch but to give it a wider appeal it was designed as Bindi.
"Almost every Indian woman wears a Bindi. Transforming these into iodine patches ensured that women got the required dosage of iodine without making changes to their daily behavior ", Says Gaurav Aroras , Account Director, Grey.
For the full report,log on to www.timesofindia.com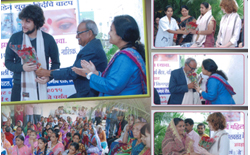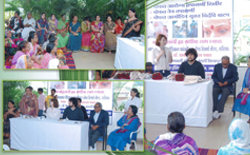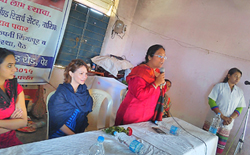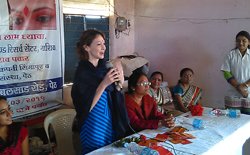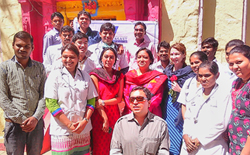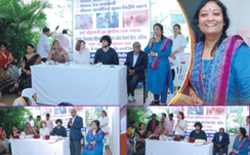 " RASHTRADHARMPUJAK DADARAV KARAD RAJYASTARIYA PURASKAR – 2014"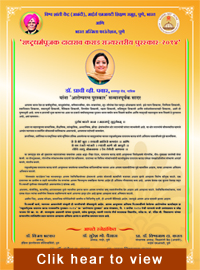 State level award 'Arogya Ratna Sep 2014' award was given by Hon'. Lal Krishna Advani to Dr.Prachi Vasantrao Pawar for serving the Rural populace in helth & doing 25000 free & concessional cataract surgeries through the eye care services by Neelvasant Medical Foundation & Research Center,NGO in Nashik district.The recomandable work was & awarded by Vishwashanti Kendra – Alandi,MIER'S MIT Education Institute Pune & Bharat Asmita Foundation.